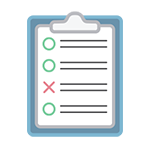 Comprehensive Assessment
At the start of services, a Functional Behavior Assessment (FBA) will be conducted to determine the reasons why problem behaviors occur. During this time, we will observe the child and speak to parents about their primary concerns. We will then create a behavior intervention plan and set behavior and skill acquisition goals to address specific skill deficits.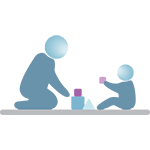 1:1 Direct Intervention
Depending on the number of authorized service hours during the week, each child will have 1-4 Behavior Interventionists (BI) on their team. During ABA therapy sessions, the BI will work on goals that are written specifically for each child's unique needs that may be in the area of behavior management, social interaction, language, motor, play, academic, adaptive, cognition, and executive functioning. Services can be conducted in the home, community, or school environment.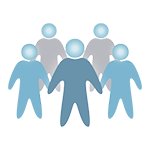 Supervision
A Board-Certified Behavior Analyst (BCBA) will be assigned to each child. The supervisor is responsible for creating treatment plans and ensuring that it is carried out as intended. Depending on the number of authorized supervision hours, the supervisor will come out to the home, school, or community to provide supervision and additional training to parents and BIs. Supervisors will also conduct initial and on-going assessments, analyze data, modify treatment plans as needed, write progress reports, and collaborate with other professionals working with your child.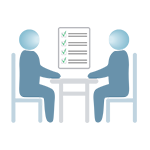 Parent Training
Parent involvement is key to the success of the program and parents are encouraged to be an active participant throughout the child's treatment. Parent training goals are written and developed specifically for each parent. During parent training sessions, parents work 1:1 with their supervisor to learn about the principles of ABA as well as strategies to manage problem behaviors and teach skills.